Get your Contact Lens Evaluation to learn what contact lenses are best suited for you and your lifestyle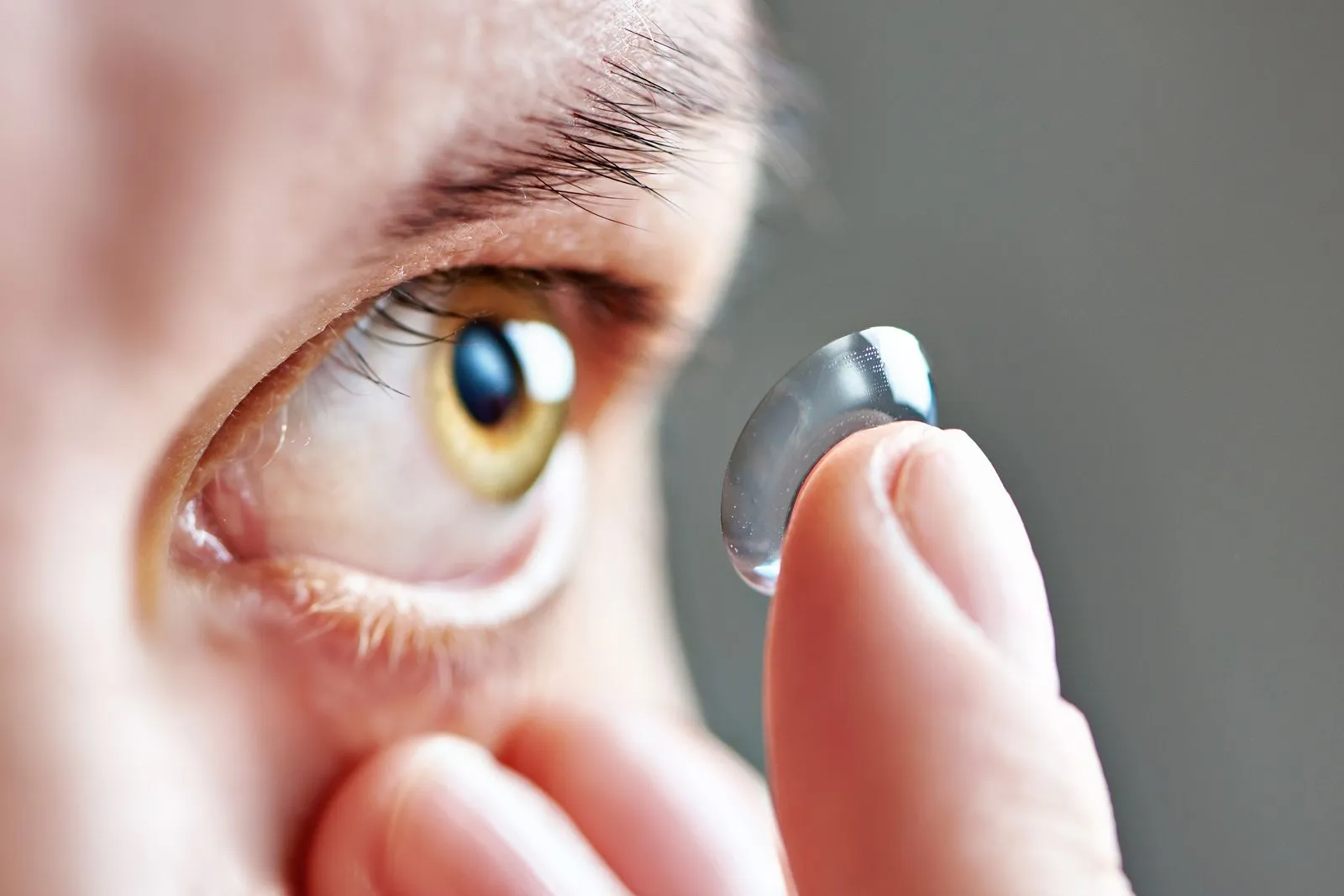 With advancing technology in contact lenses, most everyone is a candidate for some form of contact lens, and with our exclusive 'Buy 'Em Back' policy, there's no risk involved either! Contact lens options include gas permeable and soft hydrogel lenses. Depending on your prescription, visual requirements and desires, contact lens options consist of single vision lenses to correct nearsightedness, farsightedness, astigmatism and presbyopia, or multi-focal lenses to provide distance, intermediate and near vision while maintaining depth perception. Wearing schedules consist of daily wear disposable lenses to be replaced each day, every two weeks, monthly or quarterly. Advances in contact lens technology have provided high oxygen-transmission soft lenses for nearly all prescriptions. Due to the amount of oxygen transmission these particular lenses provide, they are approved by the Food and Drug Administration to be worn overnight (extended wear).
It is important to remember that contact lenses are prescription medical devices. Various brands are designed and manufactured differently. The selection of a particular contact lens needs to be based on your vision problems, prescription, eye health, comfort requirements, lifestyle, age and physiological factors like tear flow. We'll discuss the different lens types and brands with you and advise you about the lens choices that are best for your eyes. Because everyone's eyes and vision needs are different, contact lenses are available with varying schedules for removal and replacement. We'll teach you how to properly clean and wear your new contact lenses to maximize vision and minimize potential risks.
We make sure that vision correction not only helps you see better, but also helps you feel better. That's why we offer contact lens evaluations. Contact lenses aren't right for everyone, but they may be right for you. Even if you have astigmatism or need bifocal lenses, we may have a solution. Your evaluation will include:
A look at your vision history
An examination of your corneas
A consultation session with your doctor, including recommendations and options
Enjoy the freedom contact lenses provide!
To schedule your contact lens evaluation, call us: (630) 372-2883
EyeSubscribe-For Patients from WVA on Vimeo.